Agrements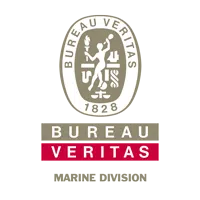 Certification VERITAS : 2021 - Marine and Offshore division
Non-metallic hoses (flexible pipes) assemblies

- Flexibles 2SC / 2SN
- Flexibles 4SP / 4SH

Essential characteristics :
- Type
- Proof-pressure resistance
- Abrasion resistance
- Resistance to burst pressure
- Minimal admissible change in length and twist
- Maximum volumetric expansion
- Resistance of reinforced cable
---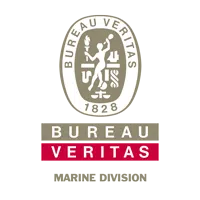 Certification VERITAS : 2016 - Marine and Offshore division
BV type approval for fire-resistant hoses, marine and offshore environments

Manufacturing references BV approved only on request
- Ref 494 150
- Ref 494 50
---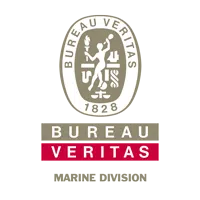 Certification VERITAS : 2014 - Marine and Offshore division
Off-shore hose for transferring liquid hydrocarbons from ship to ship

Hose 499 RC fitted with male NPT and internal cable
Essential characteristics :
- Type
- Proof-pressure resistance
- Abrasion resistance
- Resistance to burst pressure
- Minimal admissible change in length and twist
- Maximum volumetric expansion
- Resistance of reinforced cable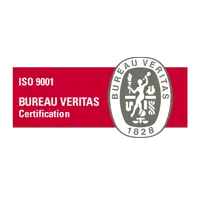 Certification ISO 9001 : 2021
- Production of industrial and hydraulic hose assemblies trading of industrial rubber hoses and hoses couplings.
- Production of hydraulic hose assmblies.
- Trading of hydraulic hoses and fittings.
- Production of pneumatic tubes.

ISO 9001 is an international standard for Quality Management which can be applied by all companies.
ISO 9001 is based on 8 principles:
- Orientation to the customer: a company depends on its customers; therefore it has to adapt its activities in order to respond to its market.
- Inclusion of corporate management: enables objectives to be defined as well as a shared orientation.
- Inclusion of personnel: creates an environment where employees are involved in the company's objectives.
- A process-based approach: resources and activities must be managed as processes in order to achieve results.
- Systematic approach by management: the effectiveness and efficiency of an organisation depends on a systematic approach to activities.
- Continuous improvement: treating this principle as a daily task is a key objective.
- Fact-based decision-making process: making a decision is based on logical analyses, data and information.
- Mutually beneficent relations with suppliers.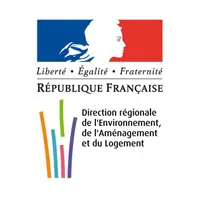 DREAL types Homologations
Regional Directorate of the Environment, Land-Use Planning and Housing (DREAL)
Industrial activity must give due consideration to the protection of persons and of property.
The DREALs are tasked with monitoring this within their fields of competence.
Therefore, under the joint authority of the Minister of the Economy, Industry and Employment and of the Minister of Sustainable Development, the DREAL network carries out important tasks in several fields related to industrial safety:
- Pressure equipment
- Equipment intended for use in explosive atmospheres
- Distribution and utilisation of gas
- Transport of hydrocarbons, gas and chemical products via pipelines
- Hydroelectric licences awarded by the state
- Underground storage of hydrocarbons
- Explosives and pyrotechnics depots
Relevant products :
Application of the provisions of Art. 9.2 in Annex IV
- Appendix IV.1 of the "TMD" order of 29 May 2009 on the land transport of dangerous goods.
Type of flexible
Number FLEXMDR
Dia.
1921
1998.001.29.01

Classe 9 n° ONU 3257
Classe 3 n° ONU 3256
Classe 3 n° ONU 1999

2"1/2 (63,5 mm)
1920
1998.002.29.01
Classe 9 n° ONU 3257
Classe 3 n° ONU 3256
Classe 3 n° ONU 1999
1"1/2 (38,1 mm)
1954
1998.003.29.01
Classe 9 n° ONU 3257
Classe 3 n° ONU 3256
Classe 3 n° ONU 1999
1" (25,4 mm)
1957
1998.004.29.01
Classe 9 n° ONU 3257
Classe 3 n° ONU 3256
Classe 3 n° ONU 1999
80 mm
FLX419
2003.001.29.01
Classe 9 n° ONU 3257
Classe 3 n° ONU 3256
Classe 3 n° ONU 1999
2" (50,8 mm))
FLY086
2003.002.29.01
Classe 9 n° ONU 3257
Classe 3 n° ONU 3256
Classe 3 n° ONU 1999
1" (25,4 mm)
1067
2008.001.29.01
Classe 9 n° ONU 3257
Classe 3 n° ONU 3256
Classe 3 n° ONU 1999
3/4" (19 mm)
495
Decanted material allowed
N° ONU : Classe3 (1203, 1202, 1999, 1223, 1267)
3" à 6"
(90 à 152,4 mm)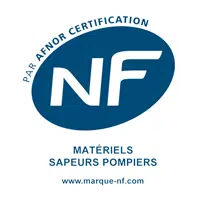 AFNOR certification
Certification NF 377 (fire-fighting equipment)
NF certification is a collective certification label.
It guarantees the quality and safety of certified products and services as well as their conformity with current standards.
It is the premier certification label for products in France and is also well known throughout Europe.
It provides incontrovertible proof that the product satisfies the needs of the market and complies with the characteristics of safety, ease of use and quality defined in the certification system comprising:
- French, European or international standards elaborated in collaboration with manufacturers, users, distributers, consumer associations, laboratories and public authorities
- Supplementary specifications regarding the product and the corporate quality system described in a reference certification specific to each product or product category.
The NF label always includes AFNOR certification (independent and impartial certification authority) which verifies conformity of the product under certification and which carries out checks of the product and the effectiveness of the company's quality system at prescribed intervals.
It is only awarded following stringent checks of the product and of the manufacturing company
Relevant products :
- Hose conforms to NF EN 1947 class 1 standards category 2 and type C - REF 114 25
- Croppable water suction/discharge hose DN45 REF 141 45
- Croppable water suction/discharge hose DN70 REF 141 70
- Croppable water suction/discharge hose DN110 REF 141 110
- The semi-rigid (TSR) hoses REF 995 25 and REF 996 25 (NF EN 1947 +A1)

Essential characteristics :
- Type
- Proof-pressure resistance
- Abrasion resistance
- Resistance to burst pressure
- Minimal admissible change in length and twist
- Maximum volumetric expansion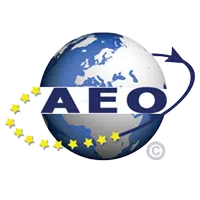 Authorised Economic Operator
AEO-C1 CERTIFICATE: Simplification of import/export procedures
- Regulation of the levels of physical and documentary checks
- Priority handling of shipments if selected for customs control
- Waiver of financial guarantees
- Priority for laboratory analysis when checking products subject to standards
- Renewal or facility of providing domiciled procedures [(customs clearance procedure at domicile (PDD), single domicile procedure (PDU), EU single domicile procedure (PDUC)] subject to minimal formalities (warehouse under Annex 67 of the Implementing Provisions to the Community Customs Code (CC)
- Priority handling and tailored support when granting facilitation of customs clearance.
AEO-S2 CERTIFICATE: Safety and Security
- Advance notification of customs controls
- Reduction of data to be supplied for short declarations
- Supplementary services linked to mutual recognition agreements between the EU and third countries.
CERTIFICAT AEO-F3 : Simplifications douanières/Sécurité et Sûreté
- Combines all the advantages of AEO-C and AEO-S.